BUSINESS MOBILITY: A DOUBLE-EDGED SWORD
More and more, employees want and need to use mobile devices within their businesses. Often, they'd prefer to use their own. This challenge, known as BYOD (bring your own device), presents significant security issues.
In addition, businesses like yours are faced with soaring international roaming costs, poor in-building coverage, and other challenges associated with mobile connectivity. On the one hand, mobile can streamline your business processes and boost efficiency. On the other hand, mobile can be expensive, unreliable, and a threat to security. With so many potential drawbacks, is going mobile worth it?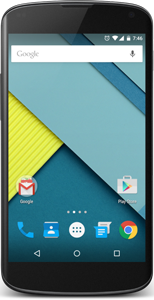 Premises Systems and Mitel: Mobile VoIP Made Easy
Premises Systems has partnered with Mitel to provide mobile VoIP solutions that enable businesses to integrate smartphones and tablets securely, simply, and cost-effectively. This integration can be provided using existing enterprise communication, applications, and infrastructure.
Any Device, Any Location
Mitel's enterprise mobile VoIP solution makes it easy for your workforce to communicate on the devices of their choice. From any location (office, home, hotspots), and on any network (voice over Wi-Fi, voice over 3G/4G, or cellular), they can access a full suite of unified mobile communications tools.
Detailed Capabilities
The Mitel mobile VoIP solution has two components: The Mitel Mobility Router and the RoamAnywhere Client. These components are either deployed as part of a Mitel UC system, or they can be deployed with other PBX and Unified Communications systems.
The Mitel Mobility Router can be scaled for 10 to 5,000 users. It integrates with enterprise PBX and UC systems from Mitel, Cisco, Avaya, Nortel, and Microsoft, and extends full-featured desk phone and mobile unified communications capabilities to leading smartphones and tablets via the RoamAnywhere Client.
The RoamAnywhere Client is an end-user application that is installed "over the air" on mobile devices. It natively integrates with the mobile device UI and allows your mobile workforce to access features and capabilities such as extension dialing, transfer, conferencing, presence, etc. This gives users the freedom to connect from any location on any network (enabling voice over Wi-Fi, voice over 3G/4G, and cellular).
Contact Mobile VoIP Experts
To help your business or enterprise adapt to the increasingly mobile world we live in today, you need knowledgeable mobile VoIP experts to help engineer a cost-effective solution for you. For more information on our ShoreTel products, or to get a free demo, please fill out our form or call us at (248) 363-0900.